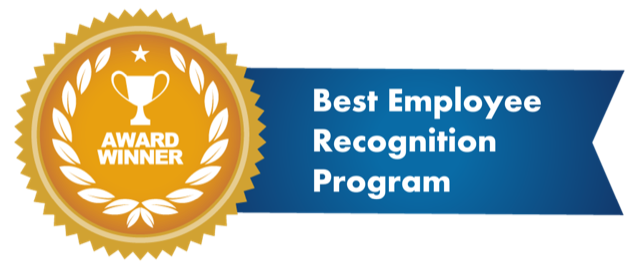 HMSHost has just received esteemed recognition by Airports Council International-North America (ACI-NA) with an Airport Concessions Award for the Best Employee Recognition Program.
Fostering a culture of appreciation, caring and inclusion is one of our core philosophies at HMSHost. The goal of our recognition programs are to recognize and reinforce our appreciation for our associate's efforts, performance, time and passion for service. As an outcome, we know that these things help to create a culture of engagement, and happy, engaged associates are more productive, stay longer, treat guests better, and just generally provide a better experience for all of those who they interact with.
HMSHost's associates are what distinguish us from our competitors and we appreciate the importance of recognizing the outstanding work being done in our airports. HMSHost's employee recognition program looks to reward those associates with a passion for teamwork, guest service and hospitality that is noticed by not only their team but by guests, airport authorities, and brand representatives. Below is a summary of these recognition programs.
About HMSHost's Employee Recognition Program:
HMSHost Appreciates: This program appreciates and recognizes our associates for individual efforts that go above and beyond their everyday job expectations. Our Shout Out program allows our people to appreciate each other for the great work they do every day. The Above and Beyond Award is given to those who go above and beyond the basic customer service standards in providing exceptional guest experiences. The Hero Award rewards associates who perform lifesaving or otherwise heroic acts. Our Coach Award recognizes managers who inspire, motivate and unlock engagement in their teams.
HMSHost Honors: Every year that an associate commits their time, energy and passion to our company is worth honoring. We recognize every Service Anniversary for our associates annually at the local level, and key milestones are celebrated with company recognition at 1, 5, 10, 15, 20, 25, 30, 40, 50 and 60 years. These milestones are honored with a custom-designed award box with a milestone lanyard pin and lanyard, personalized message from our CEO and COO, gift cards with an amount specific to each milestone year, a personalized card from leadership and managers in the branch, and a QR code with a custom image to share their celebration on social media.
HMSHost Celebrates: Once a year, we celebrate achievements company-wide. Our prestigious Hall of Fame recognizes the best-of-the-best associates. Our Champion's Cup looks for those locations that have achieved outstanding business results, and our President's Award applauds an exemplary leader who has excelled despite significant, unforeseen obstacles.