Server - American Airlines Flagship Lounge
$25.50 to $26.50 per hour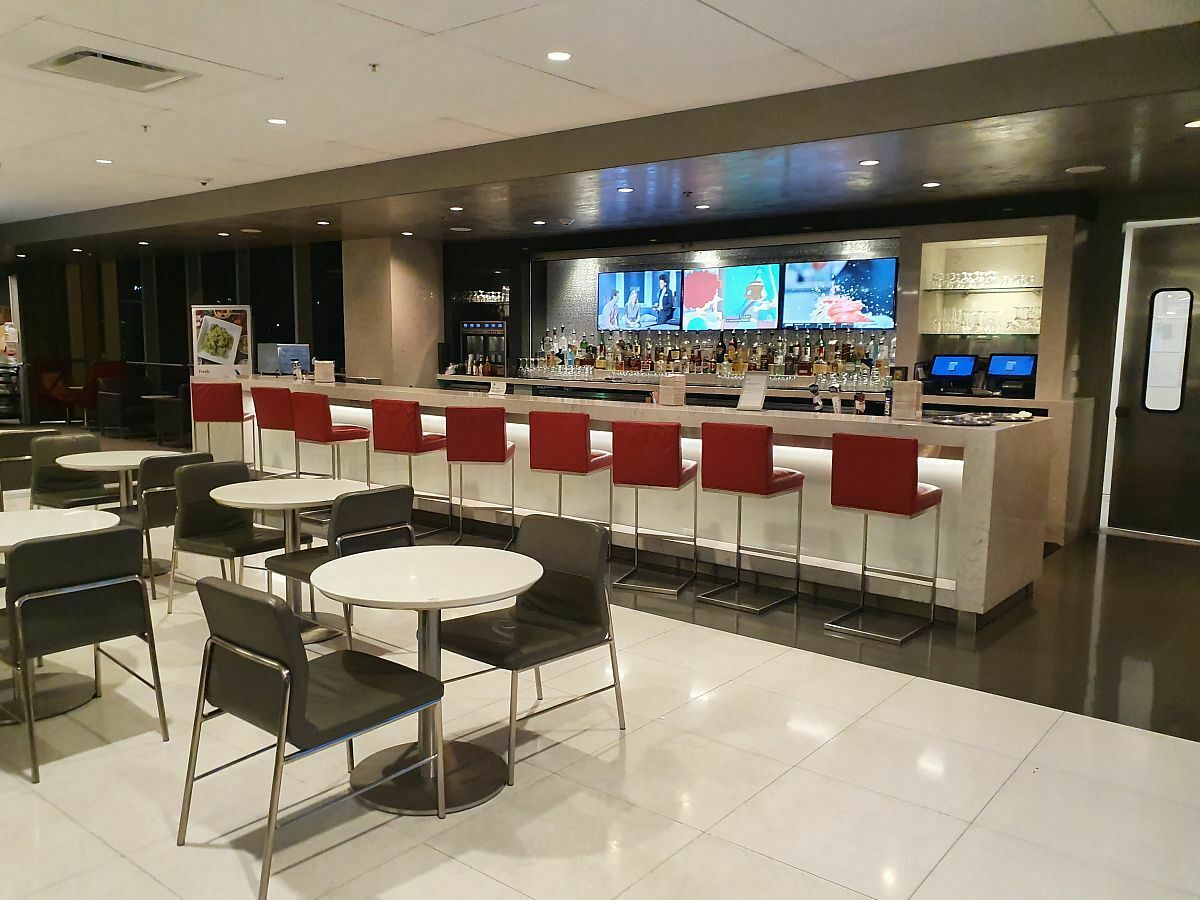 With a career at HMSHost, you really benefit! We Offer
Health, dental and vision insurance
Generous paid time off (vacation, flex or sick)
Holiday pay
Meal and Transportation Benefits
*401(k) retirement plan with company match or Pension
*Company paid life insurance
*Tuition reimbursement
Employee assistance program
Training and exciting career growth opportunities
Referral program – refer a friend and earn a bonus
*Benefits may vary by position so ask your recruiter for details.
Summary
The Flagship Server is responsible for engaging with guests for the servicing of all food and beverage items, adhering to established rules and sequence of service and outlined dining etiquette standards. Responsible for taking food and beverage orders, coordinating with the kitchen to ensure timely service and quality of the food and providing the highest quality of service to the customer at all times.
Essential Functions
Interacts with all dining guests to present all menus and take all food and beverage orders
Maintains knowledge of spirits and extensive wine list
Serves all food and beverage items using established rules and sequence of service
Responds to the food and beverage needs of guests
Prepares and maintains dining space appearance and environment to established standards
Maintains all operating equipment including china, glass and flatware to established standards, maintaining overall appearance of lounge standards
Assists Bartender, Attendant, and Host as required
Sets-up breakfast, lunch and dinner service
Presents check for payment as necessary
Follows HMSHost customer service, adult beverage and payment handling policies and procedures
Ensures a positive guest experience for all customers and resolves customer complaints in a manner consistent with policy, and with customer satisfaction in mind
Minimum Qualifications, Knowledge, Skills, and Work Environment
Must meet state minimum age for serving alcoholic beverages
Requires at least 4 years of closely related serving experience, including experience in a premium airport lounge or fine dining restaurant establishment
Requires ability to demonstrate tact and discretion in interactions with premium clientele
Requires ability to maintain a presentable and polished appearance in keeping with service standards for premium clientele
Demonstrates the ability to interact with the customers and coworkers in a friendly, enthusiastic and outgoing manner
Requires the ability to lift and/or move up to 40 lbs
Requires the ability to walk, bend, twist, and stand to perform normal job functions
Frequently immerses hands in water and water diluted with chemical solutions
Equal Opportunity Employer (EOE) Minority/Female/Disabled/Veteran (M/F/D/V) Drug Free Workplace (DFW)
About HMSHost
We are a global hospitality company with a passion for service! HMSHost offers the size, resources, training, and advancement opportunities you need to reach your most important career goals.
At HMSHost, we know our success is based on earning the trust and loyalty of our people. We commit to providing a work experience that earns your loyalty, provides a place where you feel like you belong, work you can be proud of, a place to have fun, earn money, and have the opportunity for advancement. We support this with competitive wages, robust benefits and recognition for a job well done.
Working for HMSHost is more than serving food & beverage, it's like being an ambassador for the city you live in – as we put it – helping travelers feel good on the move!
Ready to feel great at work? Apply today to join the HMSHost family of restaurants, we help travelers feel good on the move!
AA Flagship Lounge –
HMSHost at Miami International Airport
Miami, FL
HMSHost is an equal opportunity employer and does not discriminate in employment on the basis of race, color, religion, sex (including pregnancy and gender identity), national origin, political affiliation, sexual orientation, marital status, disability, genetic information, age, membership in an employee organization, retaliation, parental status, military service, or other applicable legally protected characteristics. HMSHost is committed to providing reasonable accommodations for candidates with disabilities in our recruiting process. If you are an applicant with a disability or a disabled veteran, you may request a reasonable accommodation if you are unable or limited in your ability to use or access HMSHost's online applicant portal as a result of your disability. You can request reasonable accommodations by sending an email to OSCHR@HMSHost.com.