Lounge Food & Beverage Supervisor, American Airlines Lounges
$19.00 to $19.50 per hour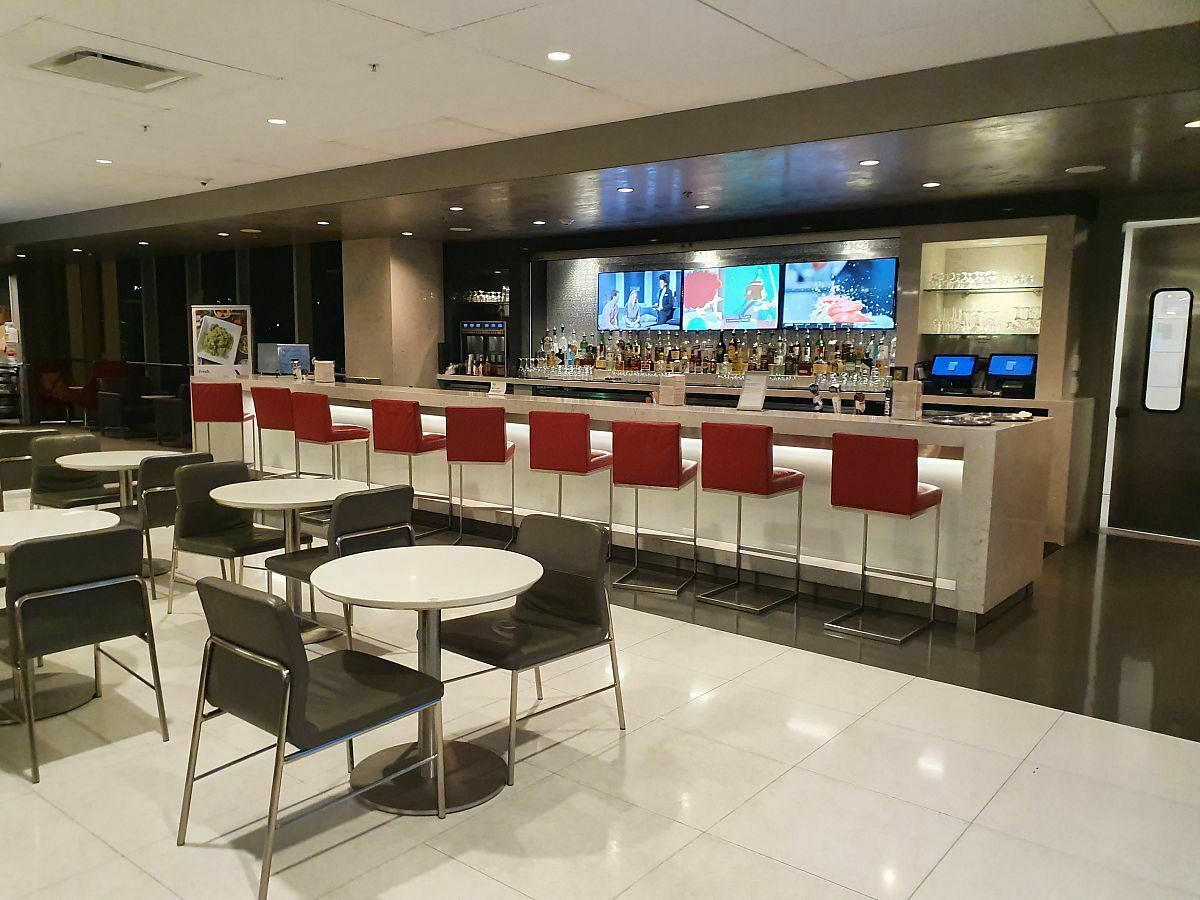 With a career at HMSHost, you really benefit! We offer:
Health, dental and vision insurance
Generous paid time off (vacation, flex or sick)
Holiday pay
Meal and Transportation Benefits
401(k) retirement plan with company match
Company paid life insurance
Tuition reimbursement
Employee assistance program
Training and exciting career growth opportunities
Referral program – refer a friend and earn a bonus
Summary
The Floor Captain is responsible for assisting management in monitoring the day-to-day activities of associate productivity, assigning responsibility, providing work directions and monitoring the schedule for adequate shift coverage. Responsible for maintaining lounge spaces and complying with established service standards of customer service, staffing, appearance, cleanliness, and food and beverage.
Essential Functions
Ensures all food and beverage, menus, equipment and spaces are set to established standards
Provides comprehensive floor presence, monitors day-to-day activities, productivity and assigns work responsibility to associates
Monitors and coordinates associate shift schedules and breaks for hourly associates to ensure the lounge is staffed correctly
Maintains and enforces service and guest experience standards
Conducts inventory, orders liquor, beer, wine, and food and receives all purchases
Monitors quality and consistency of products and displays
Follows all customer payment, food safety, loss prevention, and Human Resources policies and procedures
Ensures that associates are in correct uniform and following health regulations and all other HMSHost and airline service standards. Assesses and coordinates on-the-job training for associates
Occasionally assists other team members wherever necessary during peak business times and while covering breaks. Maintains good working relationships
Provides input for hiring, firing, advancement, promotion or any other status change of associates
Utilizes associate's strengths and provides ongoing feedback that reflects on progress against individual development goals and business goals
Ensures a positive guest experience for all customers and resolves customer complaints in a manner consistent with policy, and with customer satisfaction in mind
Minimum Qualifications, Knowledge, Skills, and Work Environment
Requires a minimum of 3 years of relevant work experience at lead level in a premium airport lounge or food and beverage establishment with high service standards
Requires front or back-of-the-house experience.
Requires ability to demonstrate tact and discretion in interactions with premium clientele
Requires ability to maintain a presentable and polished appearance in keeping with service standards for premium clientele
Requires the ability to bend, twist, and stand to perform normal job functions
Requires the ability to lift and/or move up to 40 lbs
Must be customer focus, a team player and be able to work a flexible schedule to include weekends and some holidays.
Equal Opportunity Employer (EOE) Minority/Female/Disabled/Veteran (M/F/D/V) Drug Free Workplace (DFW)
About HMSHost
We are a global hospitality company with a passion for service! HMSHost offers the size, resources, training, and advancement opportunities you need to reach your most important career goals.
At HMSHost, we know our success is based on earning the trust and loyalty of our people. We commit to providing a work experience that earns your loyalty, provides a place where you feel like you belong, work you can be proud of, a place to have fun, earn money, and have the opportunity for advancement. We support this with competitive wages, robust benefits and recognition for a job well done.
Working for HMSHost is more than serving food & beverage, it's like being an ambassador for the city you live in – as we put it – helping travelers feel good on the move!
Ready to feel great at work? Apply today to join the HMSHost family of restaurants, we help travelers feel good on the move!
AA Admirals Club –
HMSHost at Ronald Reagan Washington National Airport
Arlington, VA
HMSHost is an equal opportunity employer and does not discriminate in employment on the basis of race, color, religion, sex (including pregnancy and gender identity), national origin, political affiliation, sexual orientation, marital status, disability, genetic information, age, membership in an employee organization, retaliation, parental status, military service, or other applicable legally protected characteristics. HMSHost is committed to providing reasonable accommodations for candidates with disabilities in our recruiting process. If you are an applicant with a disability or a disabled veteran, you may request a reasonable accommodation if you are unable or limited in your ability to use or access HMSHost's online applicant portal as a result of your disability. You can request reasonable accommodations by sending an email to OSCHR@HMSHost.com.