Wingstop
---
HMSHost at Dallas/Fort Worth International Airport
Terminal B, Gate B32 2400 Aviation Drive Irving, TX 75234
Multi-Unit F&B Manager
$74,300 to $90,811 per year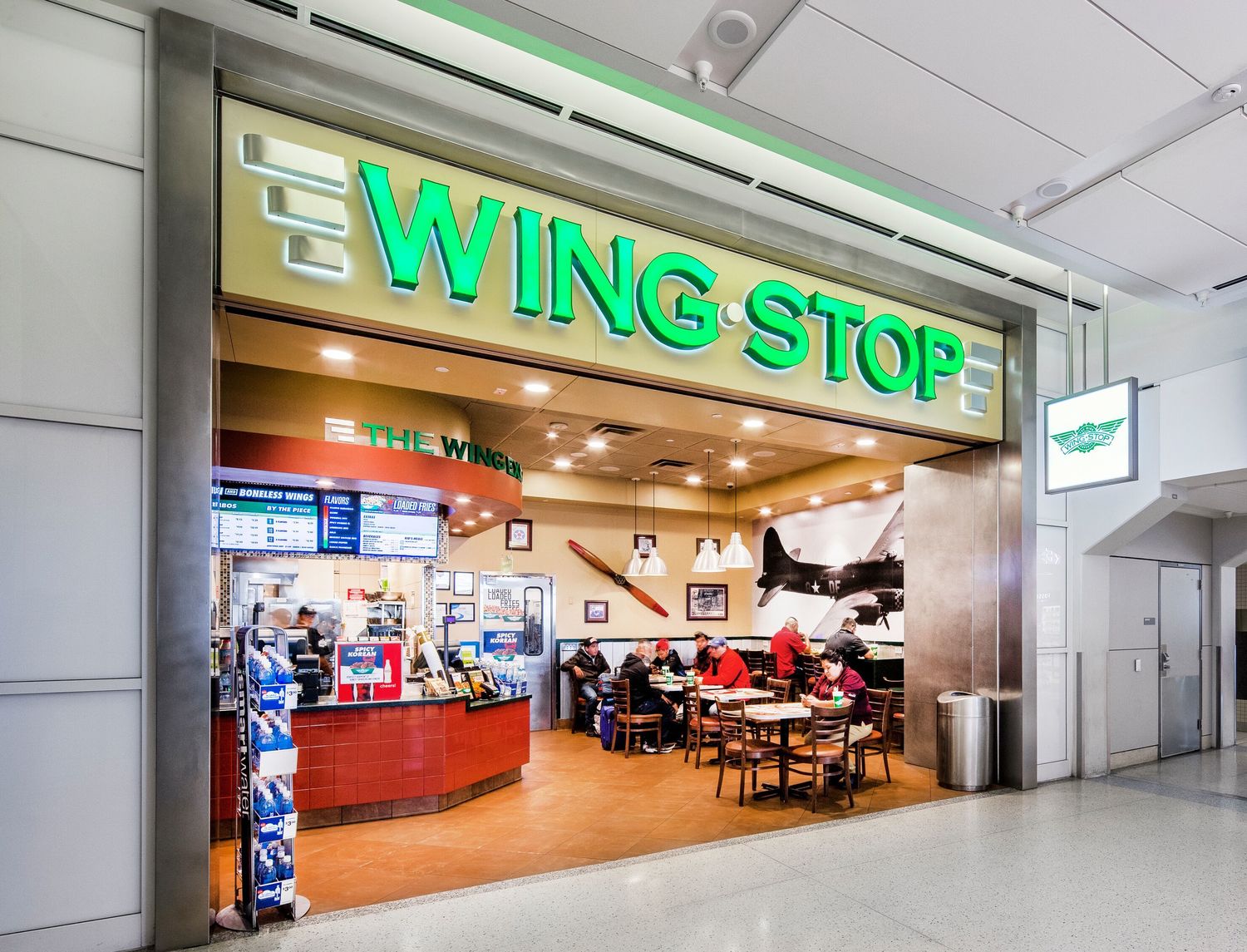 With a career at HMSHost, you really benefit! We offer:
Health, dental and vision insurance
Generous paid time off (vacation, flex or sick)
Holiday pay
Meal and Transportation Benefits
401(k) retirement plan with company match
Company paid life insurance
Tuition reimbursement
Employee assistance program
Training and exciting career growth opportunities
Referral program – refer a friend and earn a bonus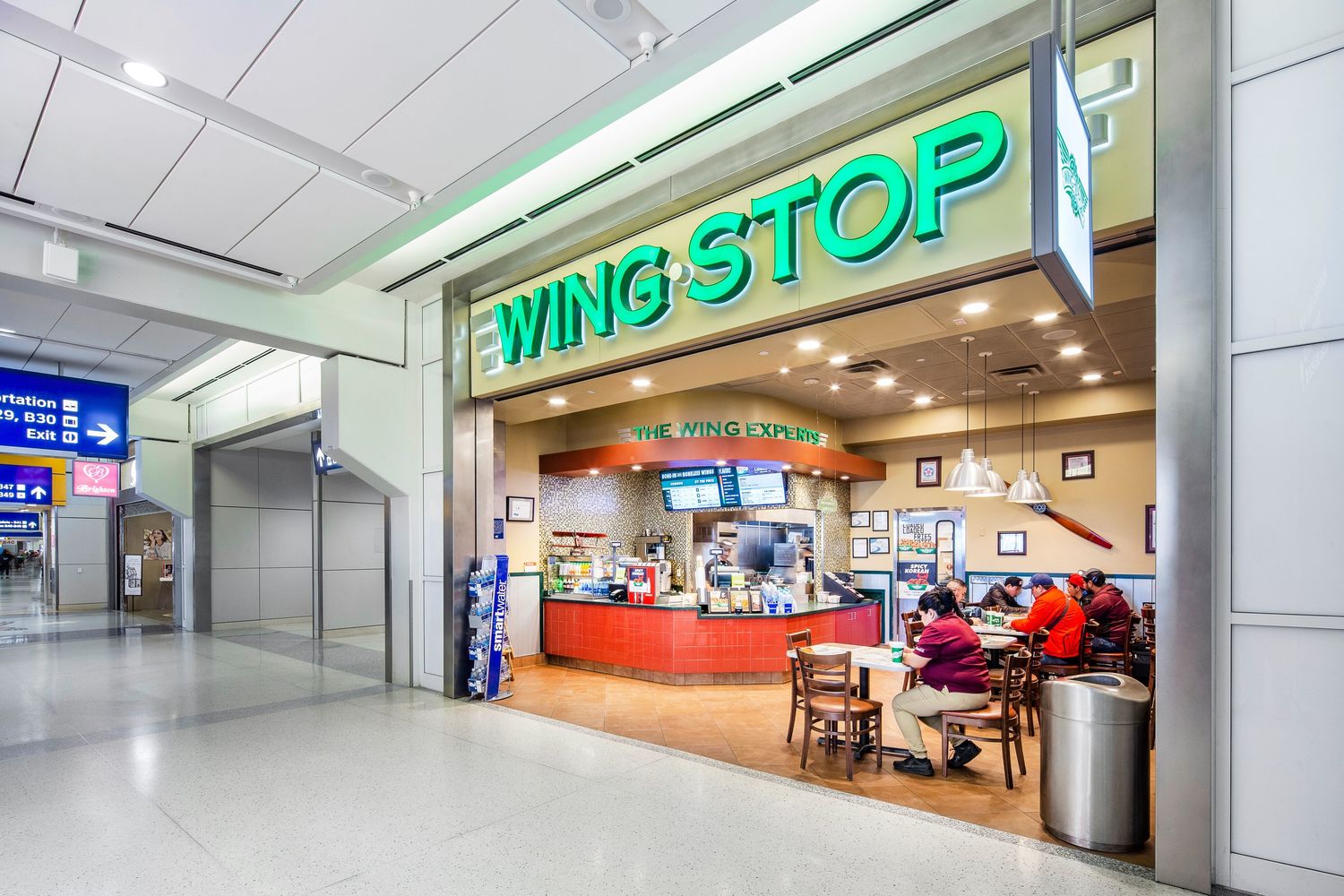 Purpose
The purpose of the F&B Multi-Unit Manager I role is to act as an intermediary position for the location's Senior/Director of Operations within a geographically recognized section or subsection of a branch or zone. The F&B Multi Unit Manager I ensures that all of the restaurants within the assigned Terminal/Concourse/zone are clean, staffed, open for business, and operating to high operational and financial standards by holding assigned General Manager(s) accountable. The F&B Multi Unit Manager I uses broad discretion and judgement to make great leadership decisions.
Essential Functions
Open and Close
Ensures all GMs and staff recognize the importance of preparing each of the zone's restaurants for next-day opening, holding GMs accountable for executing all closing and opening checklist/requirements
Staffing/Deployment
Responsible for scheduling managers to ensure the zone has a leader-decision maker on site within the zone during all hours of operations, and that all restaurants have a person-in-charge on site during all operating hours.
Understands, adopts, and consistently demonstrates defined manager behaviors designed to create an environment where employee engagement thrives
Provides restaurant staff with consistent support, coaching and encouragement necessary to achieve business goals
Ensures company and branch diversity and inclusion philosophy is understood and actively executed within the restaurants in the zone
Interviews candidates for key jobs, makes hiring, termination, advancement, promotion or any other status change decisions for associates within the zone. Promotes HMSHost as an employer of choice within the local community
Holds GMs accountable for on-boarding and off-boarding of all restaurant associates, to include all activities related to compliance with proper badging requirements, orientation, OJT, and other company training/processes. Ultimate accountability for ensuring the collection of terminated employee badges, communicating terminations to HR
Reads and understands financial and operational data and reports to monitor progress towards zone goals and assigns associates to meet those objectives
Regularly meets and collaborates with the DO/SrDO about issues, decisions, people, and strategy, Communicates leadership's vision and goals to zone leadership.
Supports company recognition initiatives and develops and implements plans that will motivate and recognize restaurant staff for their contributions and performance, including using Shout-Out tools and materials.
Accepts, understands, adopts, trains and champions all Employee Engagement behaviors
Engages with Ops Controller and DO/SDO on financial decisions and enacting needed controls. Makes purchasing decisions for repairs, maintenance and supplies in coordination with branch leadership. Is aware of Loss prevention concerns and escalates those concerns to LP personnel.
Product Availability/Working Equipment
Ensures daily orders are prepared and units are stocked with appropriate levels of product and teaches associates these order procedures
Ensures restaurants receive goods, process invoices, contact vendors for supply chain issues/product availability.
Ensures GMs and staff are proficient in company used tools like MIV, Crunch Time, Kronos and other programs as utilized by the company.
Monitor/maintain restaurant equipment, schedule routine service or repairs as needed.
Champions minimization of waste, records as needed and participates in food donation program.
Brand Knowledge/Proficiency
Assesses skill levels of restaurant associates and conducts and coordinates on-the-job and other training/education activities as necessary
Embraces technology and inspires employees to understand and adopt new technologies implemented by the company
Maintains a working knowledge of all applicable brand standards, CBAs, Landlord lease agreements, and all procedures and protocols to maximize brand/landlord/labor relations, and teaches associates these standards
Develops and implements creative strategies to increase revenue
Visual/Vibe/Appeal
Manages the day-to-day activities of associates within a zone – which is a defined individual or group of restaurants or points-of-sale
Uses judgment and discretion to resolve customer and associate questions and problems and determines when to refer more complex issues to senior level leaders
Recognizes, understands, and utilizes subordinate leaders' strengths and provides ongoing feedback that reflects on progress against individual development goals and business goals
Ensures planned maintenance is conducted and addresses all maintenance and repair items as needed
Implements marketing programs as directed by OSC or brand initiatives, complies with promotional activity, drives revenue and interacts with support teams for AB programming, sales matrix, Coke programming or other as directed.
Safety
Maintains an in-depth understanding of all federal, state, and local sanitary, safety, and health standards, and all procedures and protocols to comply with the law
Holds GMs accountable for ensuring all safety standards are understood and met
Trains new managers and associates in wellness check protocols and adheres to new COVID 19 requirements.
Understands and performs all Health and Safety activities as specified in the Manager's Guide to Associate Health and Safety
Important information, reporting relationship, and similar roles
The F&B Multi Unit Manager I position as described falls under the Fair Labor Standards act as an Exempt position, under both the Administrative Exemption and the Executive Exemption tests.
The position typically reports to the Sr/Director of Operations within the assigned location.
The F&B Multi Unit Manager I position is expected to work a varied and rotating schedule to be on site at various operating days and hours each week; some opening shifts, during some busy dayparts, and during some closing shifts to monitor GM and restaurant associates' work activities during these different days and times.
The F&B Multi-Unit Manager I position is the first position in a series of multi-unit, multi-brand leadership positions of increasing scope and complexity.
Minimum Qualifications, Knowledge, Skills, and Work Environment
Each F&B Multi Unit Manager I must have documented and demonstrated experience managing the types of restaurants (QSR, Casual Dine, Full Service, similar complexity, Union and Non-Union, etc) within the zone to which the role is assigned, to include overall responsibility for success and failure of those restaurants for multiple annual cycles for each type. Generally speaking, concurrent multi-unit, multi-concept management experience for a minimum of 3 years with underlying overall restaurant experience of 8-10 years is necessary to be successful in a small zone, and a minimum of 5 years with underlying overall restaurant experience of 8-10 years is necessary to be successful in a large zone.
Graduation from a Food Service Management or Culinary program may substitute for a portion of the time based experience requirement for each of these roles
Demonstrates team management, delegation and issue resolution skills and the ability to manage multiple and concurrent priorities
Demonstrates knowledge of HMSHost policies and product, service, quality, equipment and operations standards, or able to demonstrate this knowledge within a reasonable time from hire or promotion
Requires the ability to speak, read and comprehend instructions, short correspondence and policy documents, understand menus and brand standards as well as converse comfortably with individuals
Equal Opportunity Employer (EOE) Minority/Female/Disabled/Veteran (M/F/D/V) Drug Free Workplace (DFW)
About HMSHost
We are a global hospitality company with a passion for service! HMSHost offers the size, resources, training, and advancement opportunities you need to reach your most important career goals.
We believe in a culture of engagement. We strive to practice behaviors that set all associates up for success. We foster a culture of appreciation, caring and inclusion. We also believe in being the best version of yourself that you can be. We support this with competitive wages, robust benefits and recognition for a job well done.
HMSHost managers are coaches, guiding their teams to achieve great results while having fun and making a difference every day. Our managers show their passion for service and hospitality, are open to different ideas and perspectives, can adjust to the pace of our business, and serve the needs of our associates, guests, brands and other stakeholders.
We value manager-coaches who are reliable, can be counted on to do the right thing and focus on the simplicity of our mission – ensuring everyone feels great at work, and that our travelers are feeling great on the move.
At HMSHost, we know our success is based on great people, strong teams, and a fun environment. If you have positive energy, a passion for serving others, enjoy a fast-paced environment, are a team player, like to learn and grow and have fun at work – apply now!
Wingstop – Terminal B, Gate B32
HMSHost at Dallas/Fort Worth International Airport
Irving, TX
HMSHost is an equal opportunity employer and does not discriminate in employment on the basis of race, color, religion, sex (including pregnancy and gender identity), national origin, political affiliation, sexual orientation, marital status, disability, genetic information, age, membership in an employee organization, retaliation, parental status, military service, or other applicable legally protected characteristics. HMSHost is committed to providing reasonable accommodations for candidates with disabilities in our recruiting process. If you are an applicant with a disability or a disabled veteran, you may request a reasonable accommodation if you are unable or limited in your ability to use or access HMSHost's online applicant portal as a result of your disability. You can request reasonable accommodations by sending an email to OSCHR@HMSHost.com.